Science and Engineering Council Awards
Science and Engineering Council of Santa Barbara
Elephant Bar Restaurant, Thursday, May 13, 2010
The 55th Annual Santa Barbara Science Fair
Scroll down for pictures!
Award winners present their winning projects
A key goal of the Santa Barbara Science Fair is to stimulate students to take an active interest in the study of engineering and science by initiating and completing projects of their own choosing. The SEC and its members fully support this event, and are pleased to recognize the Science Fair winners.
Introductory remarks by Richard Schapker
Science and Engineering Council Science Fair Chairman
Prizes awarded by the Science & Engineering Council of Santa Barbara, Inc.
Junior and Senior "Best of Fair" - $200 each project *Names of Project Advisors in parentheses
Jaimie Mayner - San Marcos H.S. Senior Life Sciences "Is Rinsing Your Apple Enough?" (Olin Bausback)*
Madeline Matthys - Goleta Valley Jr H.S. Junior Physical Science "Enzyme Stabilization in Calcified Marine
Algae" (Brad Penkala)
"Best of Division" - $100 each project
Jaimie Mayner - San Marcos H.S. Senior Life Science "Is Rinsing Your Apple Enough?" (Olin Bausback)
Michael Feldman - San Marcos H.S. Senior Physical Science "Factors Affecting Gas Diffusion" (Olin Bausback)
Varsha Manjunath - Goleta Valley Jr H.S. Junior Behavioral "Detecting Image Forgeries" (Brad Penkala)
Cole Kurth - La Colina Jr H.S. Junior Biological "Don't Drink and Sing" (David Marchetti)
Alyssa Mueller - La Colina Jr H.S. Junior Environmental "Living in Acid" (David Marchetti)
Jenna Hulme - La Colina Jr H.S. Junior Mechanical "Concrete... A Use For Used Tires" (David Marchetti)
Siena Okomo - Santa Barbara Jr H.S. Junior Microbiological "Beating Bacteria: What is the Best Bet?"
(Marilyn Garza)
Madeline Matthys - Goleta Valley Jr H.S. Junior Physical Science "Enzyme Stabilization in Calcified Marine
Algae" (Brad Penkala)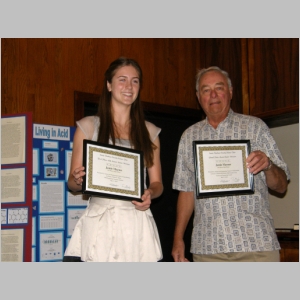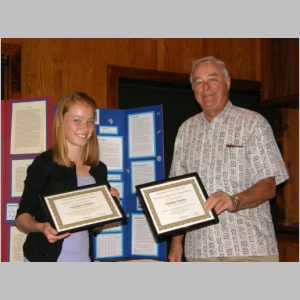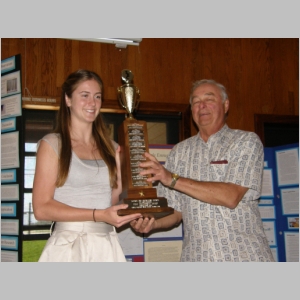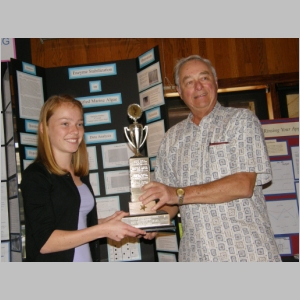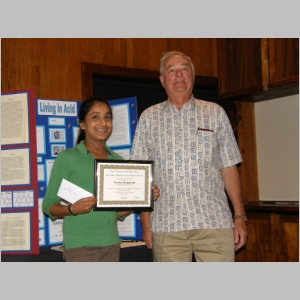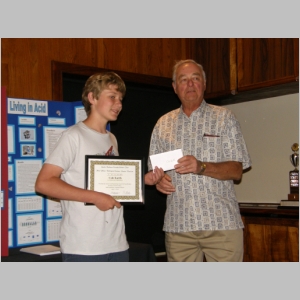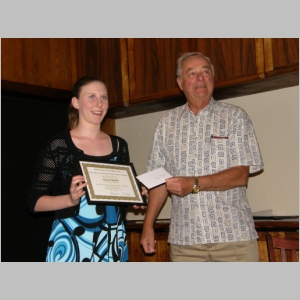 Photos courtesy of Robert Bernstein
Robert Bernstein Home Page